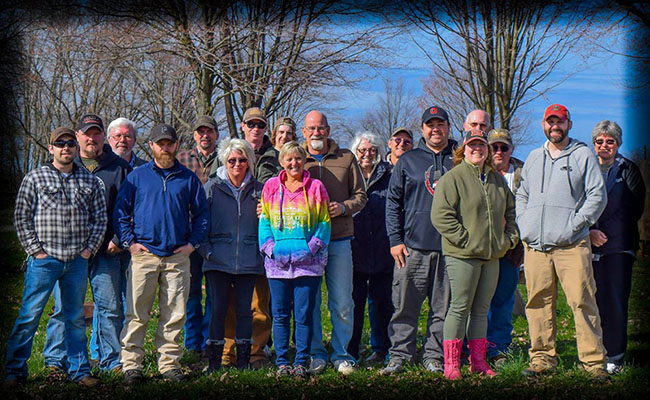 Family owned and operated since 1973. We have over 40 years of experience helping groups host their events. Host your event here on over 500 acres with a variety of terrains to suit your needs. We have numerous amenities to make your stay more enjoyable including electric, water, restrooms, showers, laundromat, store, restaurant, Wi-Fi, internet café and playground. It's time to immerse yourself at Cooper's Lake.
Reenactment and LARP Fans
We love reenactment and LARP events and we are always looking to welcome more to our campground. We're experienced in helping events get settled and comfortable here. We have fields, woods, hills, a lake and lastly, but certainly not least, a castle. You can find nearly any terrain to match your setting. If there's anything you need then just let us know. We're here to help.
Jeep® Fans
The Bantam Jeep® Heritage Festival is THE place to be if you love Jeeps®. This is a very exciting weekend and fun for the whole family.
Solar Panels
We went solar! Cooper's Lake will now generate roughly 25% of its yearly energy usage with these 234 Canadian Solar solar panels. A big thank you to Pennsylvania Solar Energy Company Inc. for helping us go green!
Planning an event?
Visit our Event Planning page for more information.